TOM – Tokachi Outdoor Mates
16
Jul
2021
GPS: 43.180785589108375, 142.92143126988853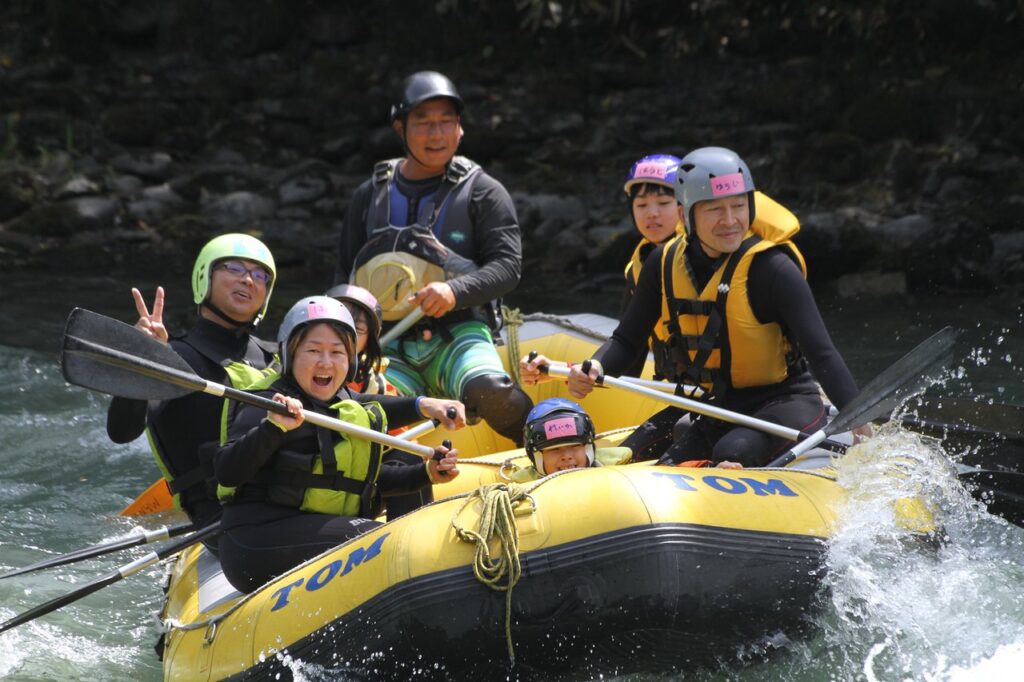 Phone: 0156-65-2411
Location: Kamikawa-gun Shintokucho Kuttari Kisen 240, Hokkaido
43.180785589108375, 142.92143126988853
43.180785589108375, 142.92143126988853
GPS: 43.180785589108375, 142.92143126988853
Day Tours
This adventure starts at the wide and deep upper stream of the Tokachi River. All ages are welcome, even young children.
Area: Tokachi (Shintoku)
Available time period: Late April to the end of October
Required time: 150-180 mins (2 tours daily)
(1) 9:00-12:00
(2) 14:00-17:00 (April to September); 13:00-16:00 (October)
Hours: 8:00-19:00
Open everyday
Fees
[Tokachi River Rafting] Adults 5,500 yen, Children (5-18 years old) 3,900 yen [Family Rafting] Adults 4,950 yen, Children 3,900 yen [Short Rafting] Adults 4,400 yen, Children 3,300 yen 400 yen, children 3,300 yen
Parking Lot: Available (20 spaces)
Credit Card: Not available
Smoking: Available
Wi-Fi: Not available
Note: Information may be changed, so be sure to check the official information.
Can be enjoyed even on a rainy day: Yes
Average budget
[Lunch] 3,000 to 5,000 yen
Estimated stay time 120 minutes or more
Infant friendly: Yes
Pet friendly: Yes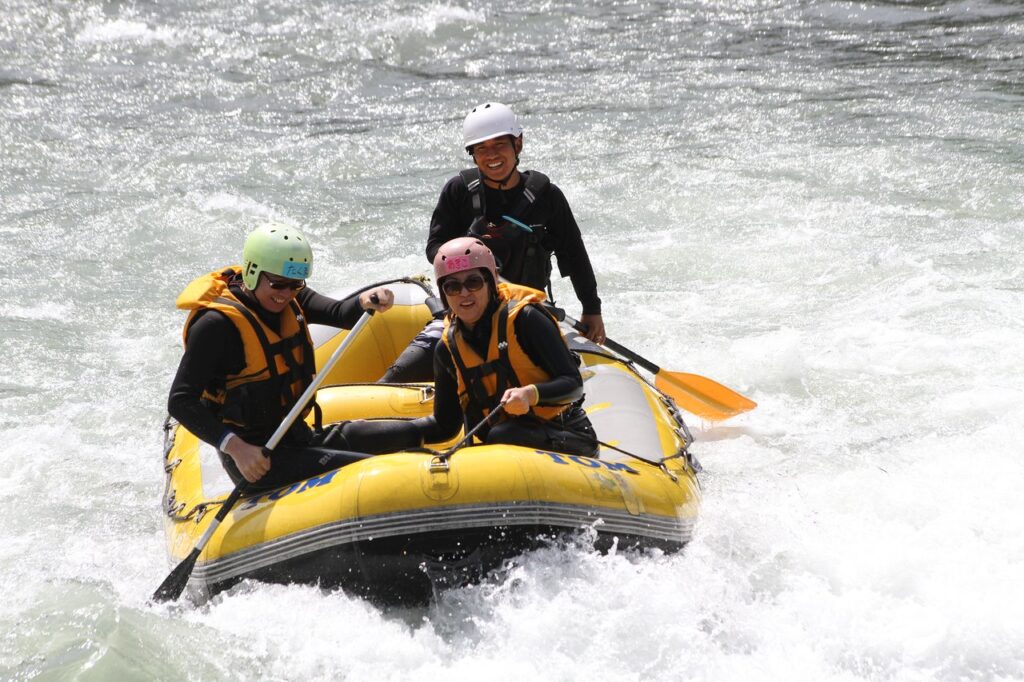 GPS
Click the button to get your position.
ボタンをクリックすると、自分の現在地が表示されます。
GPS Starting Point, For Example, Sapporo StationGPSの出発点、例:札幌駅

GPS Location of Destination目的地のGPS位置