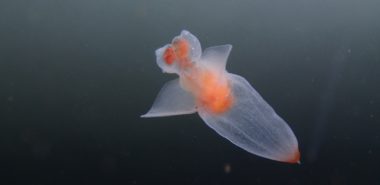 1.
Activities, Activity, All Seasons, Animals, English Post, Hokkaido, national parks, SCUBA Diving, Shakotan, Sightseeing, Sports
About Shakotan Shimamui Beach in Shakotan is listed as one of "Japan's 100 most beautiful sea shores". Shakotan also has the only underwater national park in Hokkaido and it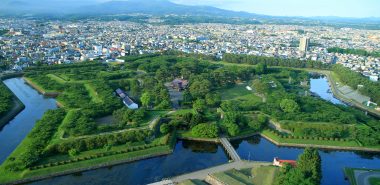 2.
Fort Goryokaku (五稜郭, Goryōkaku) is a massive, star shaped, Western style citadel, which was built in the last years of the Edo Period for the defense of Hakodate against the imp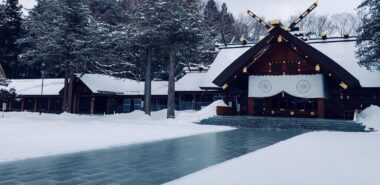 3.
Activities, Activity, Alcohol, English Post, Feature Article, Historical Area, Hokkaido, Parking, Sapporo, Shrines, Sightseeing, Sweets
Hokkaido Shrine was built in 1869, when Emperor Meiji ordered the enshrining of three deities. At the time, Hokkaido was known as Ezo but was renamed Hokkaido (Prefecture). The shrine sits on 180,0
Area
Maruyama, Sapporo, Hokkaido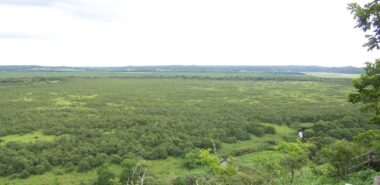 4.
The Kushiro Marshland (釧路湿原, Kushiro Shitsugen) in Hokkaido was designated as a national park in 1987 in order to preserve the country's largest wetland and marsh habitat which supports the o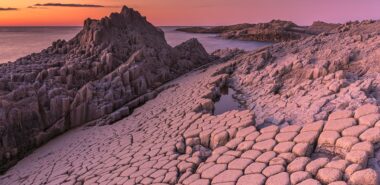 5.
Cape Stolbchaty on the eastern side of the Kunashir Island.
Area
Kunashir Island, Hokkaido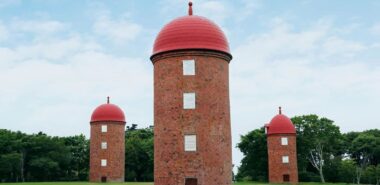 6.
Address: 81-Makinouchi, Nemuro, Hokkaido Meiji Park Meiji Park has the oldest brick silos in existence in the country. The iconic silos were used in the site of the second largest ranch.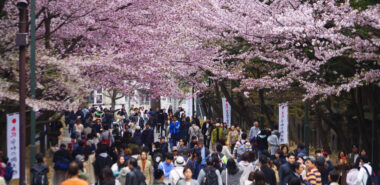 7.
The forecast of Japan's cherry blossom season for 2020 has been released by Japan Meteorological Corporation (JMC) and the private weather service Weathermap. The cherry blossoms are expected to st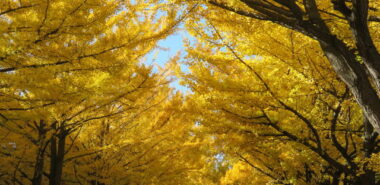 8.
Phone: 011-716-2111 Address: Hokkaido University, North 13 West 5 to 7, North Ward, Sapporo Fees: Free Parking: Not available Ginko Avenue's Golden-Yellow Leaves 70 gingko tree
Area
Hokkaido University, Sapporo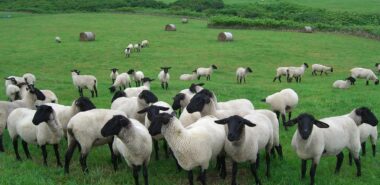 9.
Phone: 0164-62-1129 (Hoshu Farm) The Sheep of Yagishiri Island, Hokkaido. Yagishiri is a small island in the Sea of Japan. There are about 200 people living there. Hoshu Farm (萌州ファーム) is in central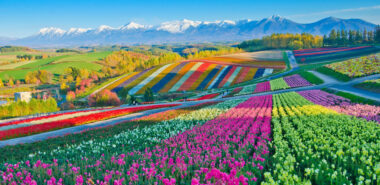 10.
Phone: 0167-39-3939 Hokkaido Flower Fields Flower fields can be found all across Hokkaido usually from April and October. Furano is a famous area because of its lavender fields. In May there are lu
Area
Sorachi-gun, Nakafurano-cho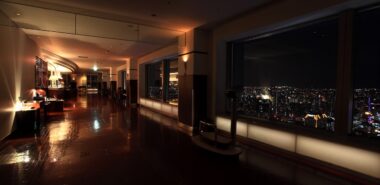 11.
Phone: 011-209-5100 Address: North 5 West 2, 4 Chome, Central Ward, Sapporo 060-0005 Hours: 10AM – 11PM (Last Admission 10:30PM) Summertime Business Hours From July 1st to September 30th 9:30
Area
North 5 West 2, Sapporo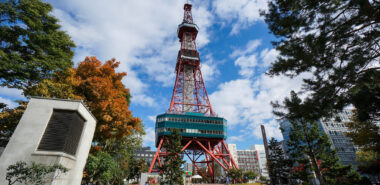 12.
Sapporo TV Tower Tower in Sapporo, JapanThe Sapporo TV Tower, built in 1957, is a 147.2 metre high TV tower with an observation deck at a height of 90.38 metres. Located on the ground of Odori Park
Area
West 1, Odori Park, Sapporo
Note: March 2020, due to concerns about Covid-19,
some businesses are reporting reduced hours and/or temporary closures.
Please check hours before you go.
©
Glen Rowell.
All Rights Reserved.