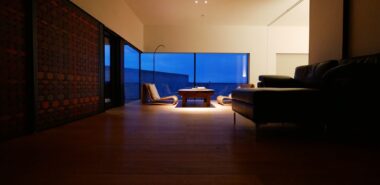 1/8
0139-52-2020
Address: 1-5 Aza Ubagami-cho, Esashi-cho, Hiyama-gun, Hokkaido 043-0041
Esaka-machi
Parking: Free parking available (6 cars)
Reception time:
Check in is at 3pm
Check out is 12pm
7 guest rooms available
Spa 100% source withdrawal
Payment: Cash · Credit card(VISA・JCB・MASTER・AMEX・Other) … Read More!続きを読む
Area
Esashi-cho, Hiyama-gun, Hokkaido
2/8
Accommodation, Alcohol, Beer, Cash, Coffee, Dessert, Dine-in, Dinner, Eat-in, English Post, Hokkaido, Hot Springs, Hotel, Ishikari Subprefecture, Jozankei, Onsen, Sake, Sapporo, Sushi, Tea, Wine, Winter
Phone:011-598-5555
Address:Jozankei Onsen, West 3-4, Nishi, South Ward, Sapporo, Hokkaido 061-2303
Additional Information Check-in: 15:00 / Check-out: 12:00 Last Check-in: 00:00 Number of Rooms: 14
The inn is located in Jozankei, a hot spring resort area deep in the … Read More!続きを読む
Area
Jozankei, Sapporo, Hokkaido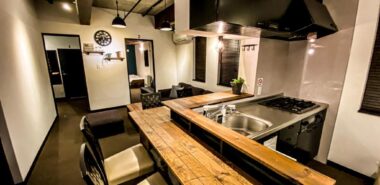 3/8
Accommodation, Cash, Cash Only, English Post, Free Wi-Fi, Hokkaido, Hotel, No Pets, Non-smoking, Otaru, Shiribeshi Subprefecture
Phone: 090-2694-2560
Address: 1 chome 7-7, Ironai, Otaru, Hokkaido, Japan 047-0031
Check-in: 3pm to 8pm. You need to let the property know what time you'll be arriving in advance.
Check-out: 9am to 10am
URL: https://www.facebook.com/lifehouseippo/
---
Condo …
Read More!
続きを読む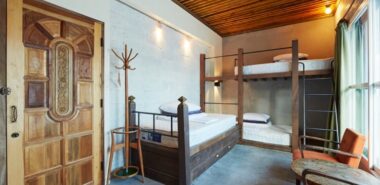 4/8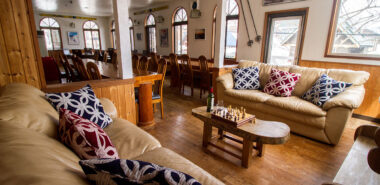 5/8
Abuta, Accommodation, Breakfast, English Post, Free Wi-Fi, Hokkaido, Kutchan, Meals, Niseko, Parking, Reception Area
Phone: +81 136 22 4611
Address: 170-238 Yamada, Abuta District, Kutchan, Hokkaido 044-0081, Japan
Website: https://www.nisekofullnote.com
---
ROOM FEATURES/ AMENITIES Hair Dryer(s)Linen, Towels & Bathroom Amenities BUILDING FEATURES / FACILITIES Free Wi-Fi in RoomsGuest ParkingShared Lounge/TV AreaSki Locker/ Drying …
Read More!
続きを読む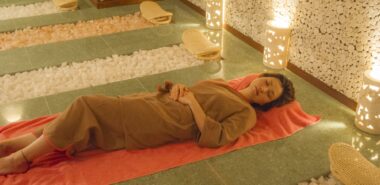 6/8
24/7, Accommodation, Activities, Activity, Alcohol, All Seasons, Beauty, English Post, Fall, Food, Hokkaido, Hot Springs, Ishikari Subprefecture, Japanese Food, Massage, Odori, Relaxation, Sapporo, Spring, Summer, Tanukikouji, Winter, Women Only
Phone: 011-221-4126
Hours: Open 24/7
Address: South 3 West 2, 15-5, Tanukikouji, Chuo Ward, Sapporo, Hokkaido
Postcode: 060-0063
This company offers a 24/7 hotel and relaxation center for women only, in Tanukikouji.
They have massage therapists, a restaurant, rooms … Read More!続きを読む
Area
Tanukikouji, Odori, Sapporo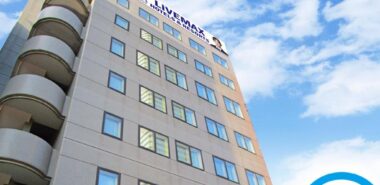 7/8
Phone: 011-532-0500 / FAX: 011-532-0511
Address: North 6 West 7, 5-7, Kita Ward, Sapporo, Hokkaido Prefecture 060-0806
Check-in: 3:00 pm(latest check-in 11:00 pm)
*If you do not check-in before 11:00 pm a cancellation fee will apply and you … Read More!続きを読む
Area
Near Sapporo Station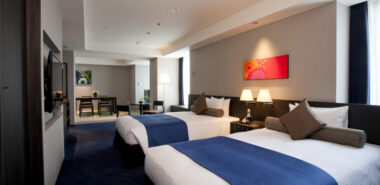 8/8
Phone: 011-261-3311
Address: North 1 West 4, Chuo Ward, Sapporo, Hokkaido 060-0001
Sapporo Grand Hotel
Approximately 37 minutes by Rapid Airport train from New Chitose Airport Station, then a 10-minute walk from Sapporo Station. Access the 1st-floor lobby from Sapporo Grand Hotel's exclusive basement entrance next … Read More!続きを読む
Area
Near Odori Park / Not Far From Sapporo Station
Note: Due to concerns about Covid-19,
some businesses are reporting reduced hours and/or temporary closures.
Please check hours before you go.
Contact Us
©
2021 Glen Rowell.
All Rights Reserved.