Drift Ice Adventure
15
Aug
2020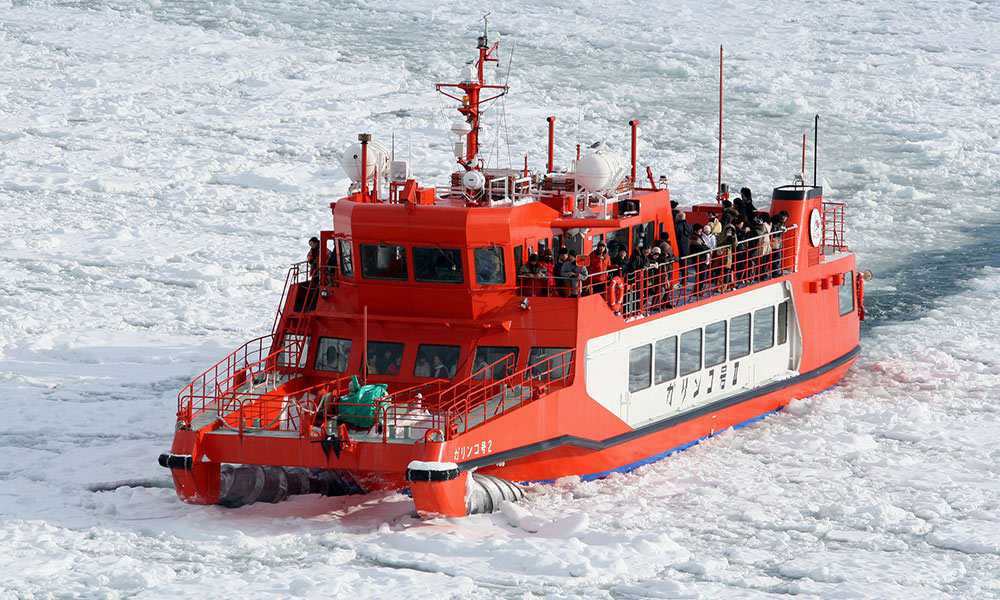 Drift Ice
In Japan, drift ice can be seen floating across the Okhotsk Sea, which is located in the northeastern part of Japan. Drift ice season is from January to March, with its peak in February. Drift ice-watching tours start at Abashiri and Monbetsu. Abashiri can be reached in forty minutes by direct bus from Memanbetsu Airport to "Drift Ice Breaker Terminal". By flying to Okhotsk Monbetsu Airport and taking a twelve-minute ride on a shuttle bus, you will be within the city limits of Monbetsu.
Okhotsk Subprefecture
GPS
Click the button to get your position.
GPS Starting Point, For Example, Sapporo Station

GPS Location of Destination