Etorofu Island, Shana Village (Visa Needed)
11
Oct
2021
GPS: 45.229253865539874, 147.87380375356503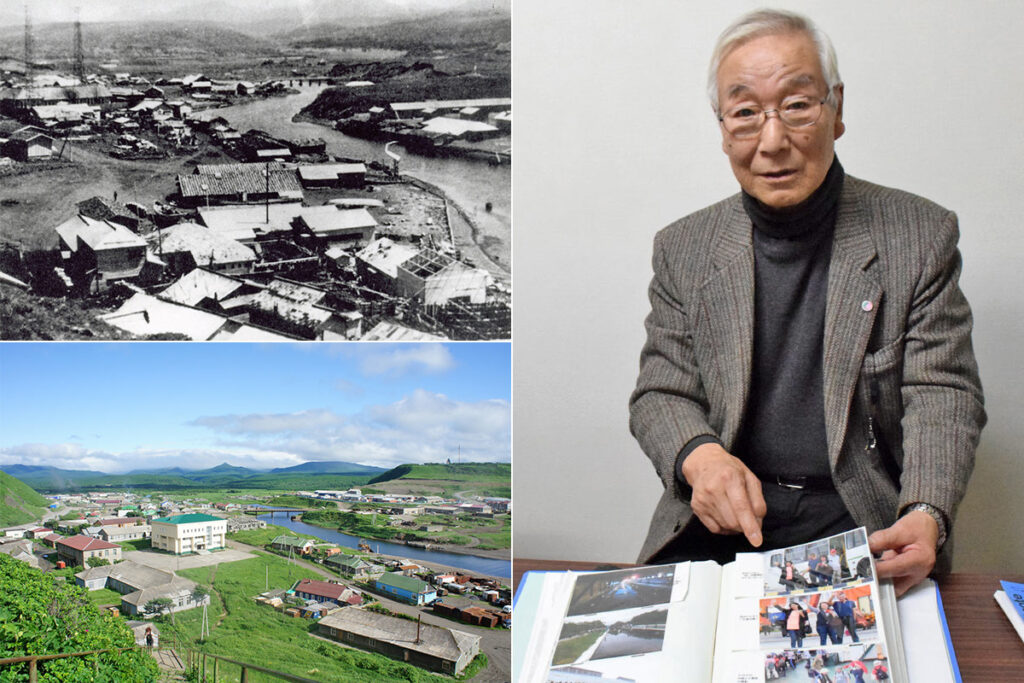 (Upper left) Shana Village (択捉島紗那村) in pre-war days.
(Lower left) Current view of the same photo as above.
(Right) Mr. Tadaaki Iwasaki (岩崎忠明), a former islander
45.229253865539874, 147.87380375356503
45.229253865539874, 147.87380375356503
GPS: 45.229253865539874, 147.87380375356503
Late spring when all the flowers are in bloom
Mr. Tadaaki Iwasaki, 82, who now lives in Sapporo, was born and raised in Shana Village on the island of Etorofu. He immigrated to the island in his grandfather's generation, making him a third-generation islander. Mr. Iwasaki describes the nature of the island.
"The winter was not as cold as Nemuro, but the wind was so strong that it blew the snow away. Spring comes late, with the cherry blossoms blooming in mid-June. After the cherry blossoms bloom, the alpine plants such as lily-of-the-valley, lily-of-the-valley, and Ezo-kanzou all start to bloom in August. At that time, many seasonal workers came from outside the island to harvest salmon, pink salmon, and rock laver.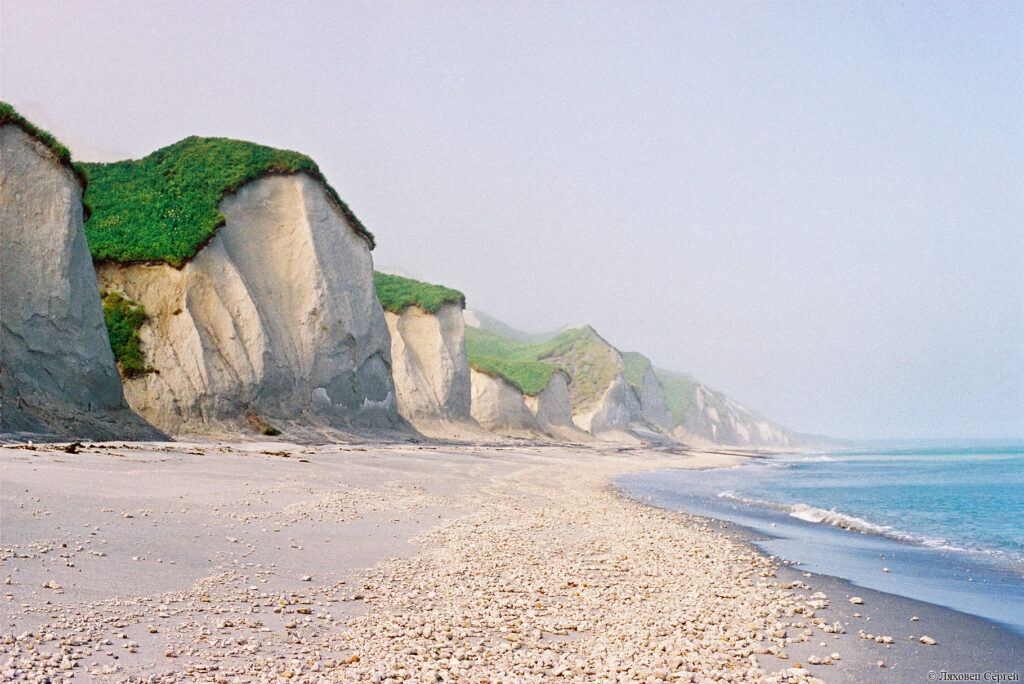 Eastern Islands
GPS
Click the button to get your position.
GPS Starting Point, For Example, Sapporo Station

GPS Location of Destination