Hokkaido Museum of Northern Peoples
01
Dec
2021
GPS: 43.99743744416935, 144.2396661693095
Phone: 0152-45-3888 Fax: 0152-45-3889
Address: 309-1 Shiomi, Abashiri, Hokkaido 093-0042
Admission Fees of Permanent Exhibition: Adults 550 yen, High School & University Students 200 yen, Below Junior High School Age or Over 65 Free
Open: 9:30am to 4:30pm (9am to 5pm July to September)
Closed: Mondays (if a national holiday falls on Monday, the museum is closed on the next weekday; it may be temporarily closed;
It is always open from February and July to September and closed from December 29 to January 3)
ULR: http://hoppohm.org/index2.htm
43.99743744416935, 144.2396661693095
43.99743744416935, 144.2396661693095
GPS: 43.99743744416935, 144.2396661693095
Wi-Fi: Available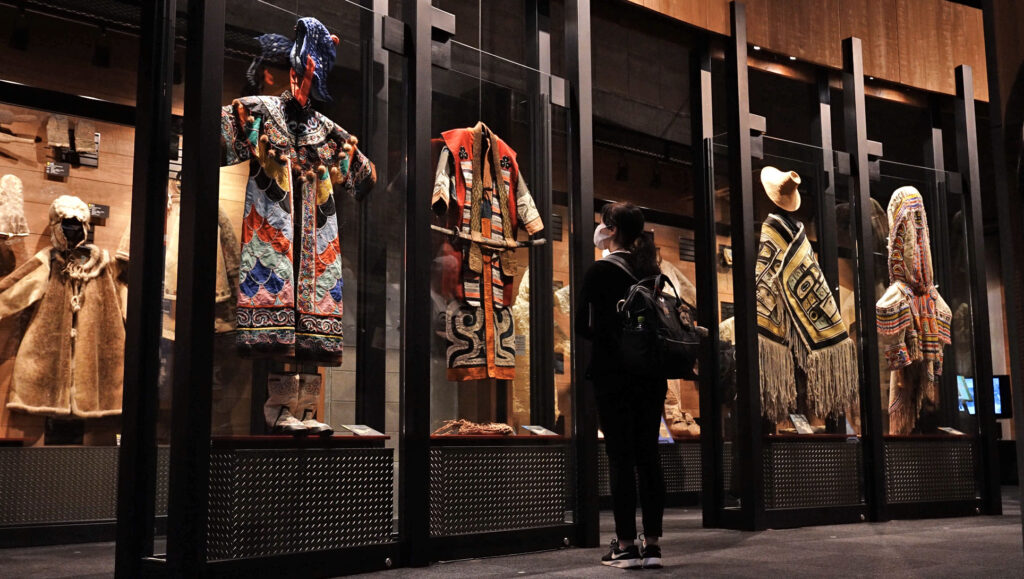 Access: 17km away from Memanbetsu Airport
5km away from Abashiri Station (JR).
Approx. 10 minutes from JR Abashiri Station by Abashiri Sightseeing Bus or taxi
Take "Shinai Kanko Shisetsu Meguri"(Tentozan line) by Abashiri Bus. Get off at "Hoppou Minzoku Hakubutsukan Mae." (Next to Okhotsk Ice Flow Museum)
北海道立北方民族博物館
〒093-0042 北海道網走市字潮見309-1
Hokkaido Museum of Northern Peoples
Museums
GPS
Click the button to get your position.
GPS Starting Point, For Example, Sapporo Station

GPS Location of Destination