Hokkai Seikan Otaru Factory No. 3 Warehouse
28
Oct
2021
GPS: 43.20291403736201, 141.00050603367328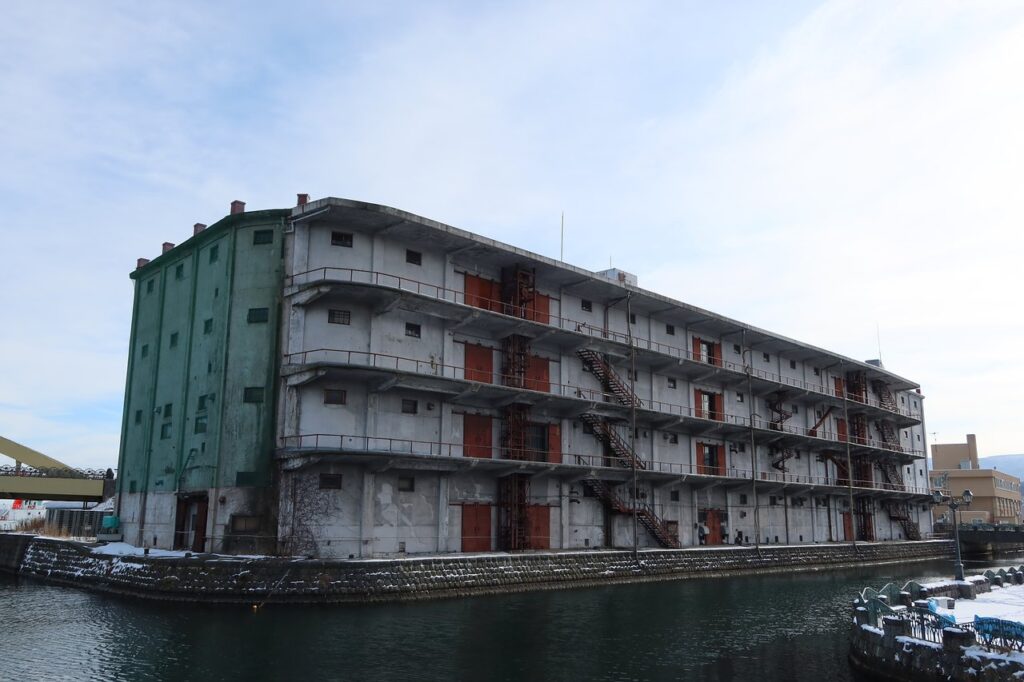 Phone: 0134-22-1177 Third Warehouse Utilization Meeting Secretariat (Otaru Chamber of Commerce; Yamazaki, Imai) Fax: 0134-29-0630
Address: 4-6 Minatomachi, Otaru, Hokkaido 047-0007
43.20291403736201, 141.00050603367328
43.20291403736201, 141.00050603367328
GPS: 43.20291403736201, 141.00050603367328
E-mail: dai3souko @ otarucci.jp
Designated Historic Landmarks of Otaru City
The Former Hokkai Seikan Warehouse Co., Ltd.
Date of Construction: No. 3 Warehouse 1924, Factory 1931, Office Building 1935
Structure: Reinforced Concrete
The Former Hokkai Seikan Warehouse facilities were contacted between 1920s and 1935 on reclaimed land located to the east of the Otaru Canal. They were one of the first reinforced concrete structures to be build in Otaru. The No. 3 Warehouse featured functional design, which included an elevator to transport cargo and a spiral shoot to deliver merchandise to the canal. The factory has a simple exterior that includes windows located between the pillar and joist framework. The office building had a series of landscape-oriented windows indicative of its modern design.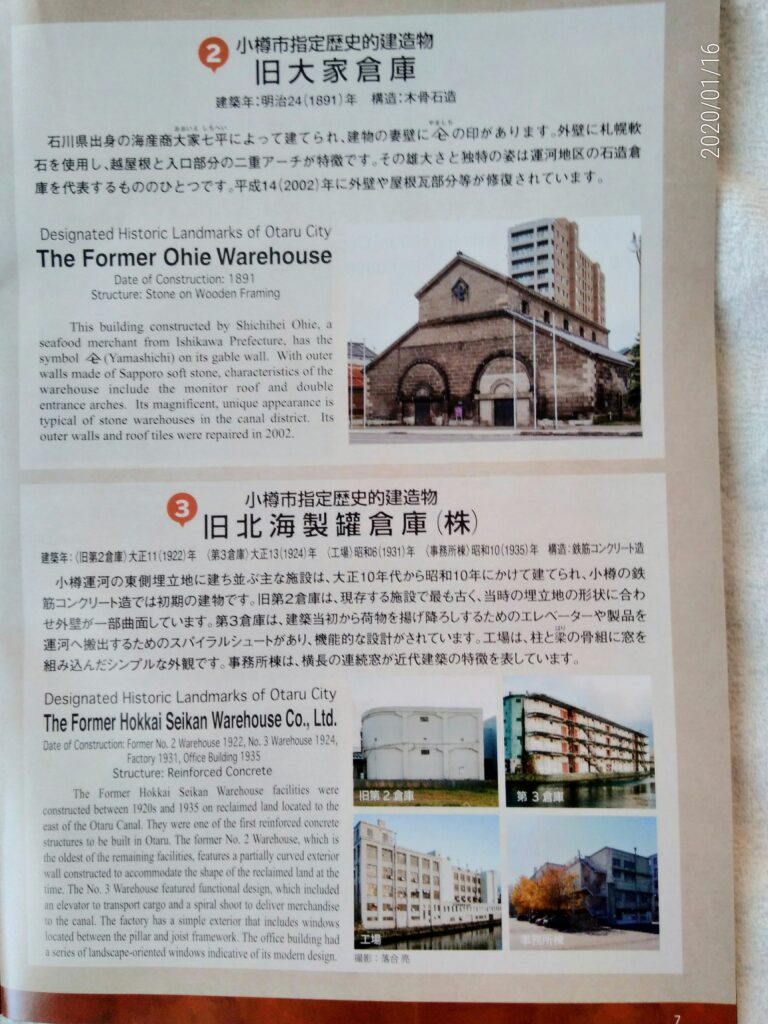 The former No. 2 Warehouse, which is the oldest of the remaining facilities, features a particularly curved exterior wall concreted to accommodate the shape of the reclaimed land at the time.
Around Otaru
GPS
Click the button to get your position.
GPS Starting Point, For Example, Sapporo Station

GPS Location of Destination