Otaru Canal
Activities, Activity, English Post, Free, Historical Area, Hokkaido, Otaru, Shiribeshi Subprefecture, Sightseeing
13
Jul
2021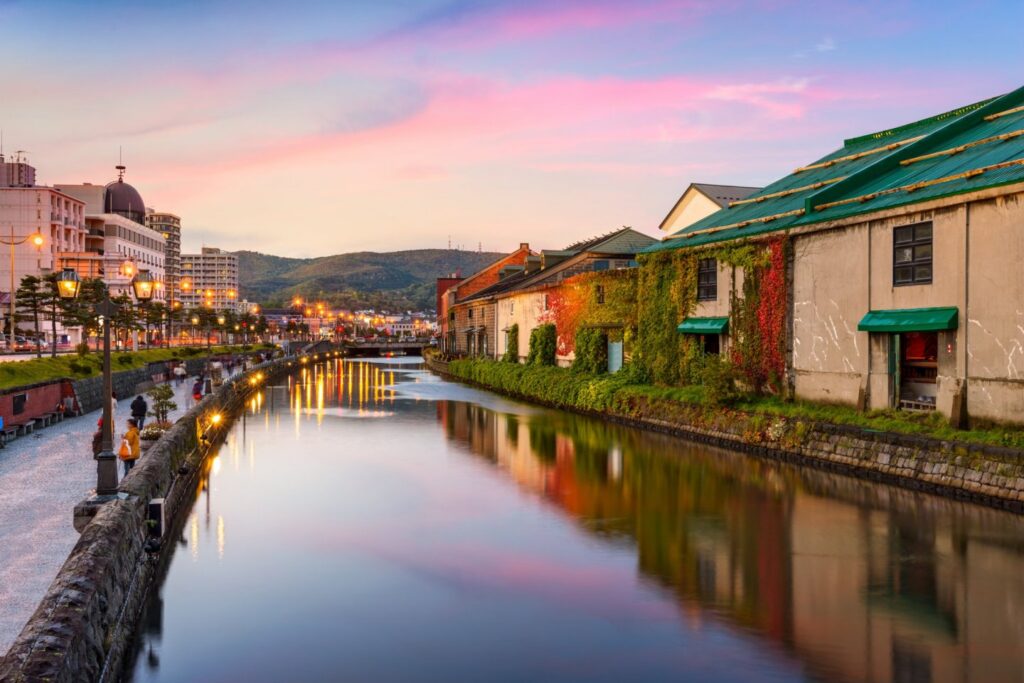 Otaru Canal (小樽運河, Otaru Unga) was used to transport goods to warehouses along the canal long ago.
The canal became obsolete when new docking facilities allowed direct unloading of larger vessels. Part of the canal was restored in the 1980s instead of being filled in. The warehouses were turned into museums, shops and restaurants.
It's a nice place for a walk and you can sometimes see artists painting here. It looks really nice at night time when the old fashioned gas lamps are lit and provide a romantic atmosphere. You can also see the Snow Light Path Festival here during the winter.