Sapporo Toyohira Fireworks
19
Jul
2016
GPS: 43.04671791722993, 141.3589032219254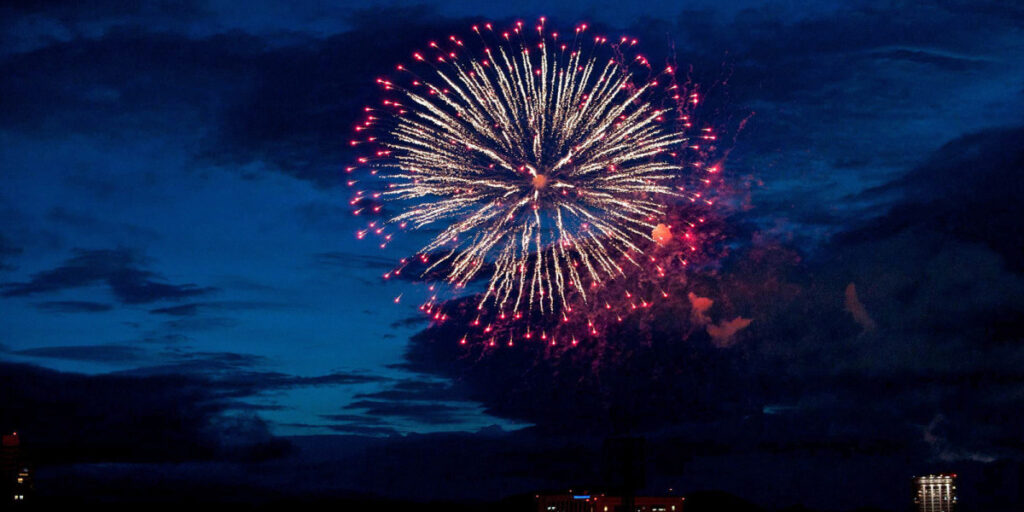 Date: Late July
---
Sapporo Toyohira Fireworks/Toyohira River Fireworks
Phone: 011-210-5732 (Doshin UHB Fireworks Festival)
Previous Date: July 29th (FRI) 7:40 pm – 8:30 pm
*In the event of rain, the event will be rescheduled.
This free fireworks festival is regarded as one of Hokkaido's most popular fireworks festival. Over the course of the evening, approximately 4,000 fireworks light up the night sky over Sapporo. The venue for the festival is along the Toyohira river (Toyohiragawa) between Horohirobashi and Minami Ohashi.
Website: https://www.sapporo.travel/en/event/event-list/fireworks/
43.04671791722993, 141.3589032219254
43.04671791722993, 141.3589032219254
GPS: 43.04671791722993, 141.3589032219254
Other Firework Festivals held in Sapporo
● Hokkaido Makomanai Music Fireworks Festival
● Moerenuma Artistic Fireworks in September
Fireworks