Sapporo TV Tower
15
Jan
2017
GPS: 43.061149752032314, 141.3564219158303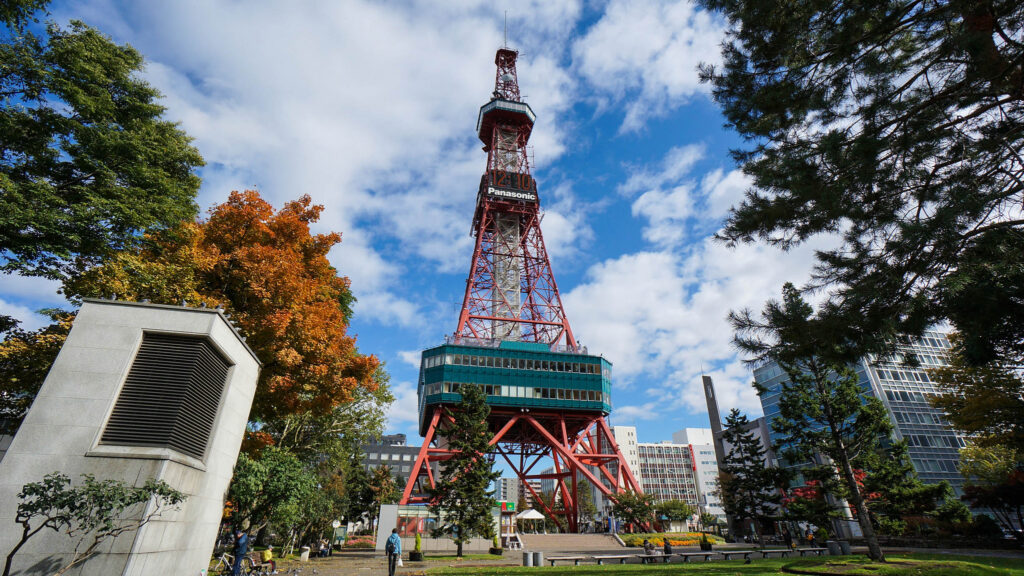 Sapporo TV Tower
Phone: 011-241-1131
Hours: Sun 9:30am to 9:30pm
Address: 1 Chome Odori nishi, Chuo Ward, Sapporo, Hokkaido, Japan 060-0042
URL: http://www.tv-tower.co.jp/en
Web Discount: https://www.tv-tower.co.jp/en/price/
43.061149752032314, 141.3564219158303
43.061149752032314, 141.3564219158303
GPS: 43.061149752032314, 141.3564219158303
Admission Fees: The entry, B1 area and 1/2 or the 3rd floor is free.
Entry Fees (3rd Floor & Up)
General admission
Group admission
(15 people or more)
Adult
(19 and over)
¥720
¥550
High school student(16 – 18)
¥600
¥400
Junior high student(13 – 15)
¥400
¥300
Primary school student(6 – 12)
¥300
¥200
Child(3 – 5)
¥100
¥100
The Sapporo TV Tower, built in 1957, is a 147.2 metre high TV tower with an observation deck at a height of 90.38 metres. It is located in Odori Park, in Sapporo, Hokkaido, Japan. The tower is open to tourists and close to lots of shops, cafes and restaurants. It is also connected to underground shopping area and tunnels that lead to Sapporo Factory, Sapporo Station, lots of places in Odori & Susukino (the main eating and drinking area).
Height: 147 m
Opened: August 24, 1957
Around Odori Park
GPS
Click the button to get your position.
GPS Starting Point, For Example, Sapporo Station

GPS Location of Destination