Van Council
06
Feb
2020
GPS: 43.063635859463396, 141.3517043837438
Phone: 011-222-1127
Address: 2F, Shikishima Building, North 2 West 3-1, Central Ward, Sapporo 060-0002
Hours: 11am to 8pm; Sunday 10am to 7pm
Website: https://van-sapporo.com
43.063635859463396, 141.3517043837438
43.063635859463396, 141.3517043837438
GPS: 43.063635859463396, 141.3517043837438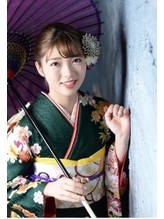 Van Council
Van Council is a beauty salon. They specialize in haircuts, coloring and hair care. The also do kimono lessons and help people get ready for the coming-of-age ceremony in Sapporo. Some of the hairdressers can speak intermediate level English.
Parent Company Website: http://vancouncil-japan.com
住所: 〒060-0002 北海道札幌市中央区北2条西3丁目1番地 敷島ビル2F
Around Odori Park
GPS
Click the button to get your position.
GPS Starting Point, For Example, Sapporo Station

GPS Location of Destination