Biei Flower Fields
05
Feb
2020
GPS: 43.418617016929865, 142.42812009830934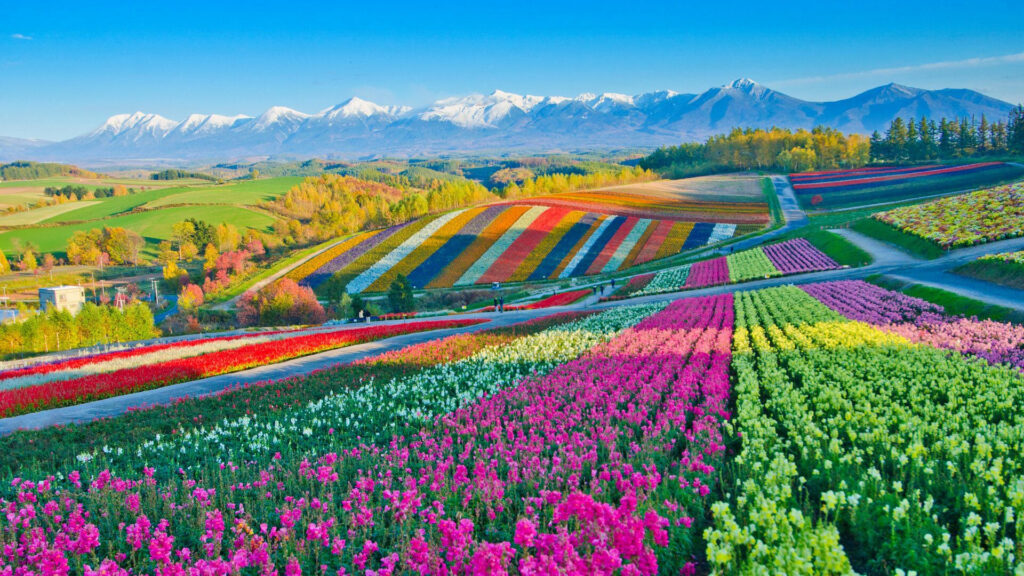 Phone: 0167-39-3939
Hokkaido Flower Fields
Flower fields can be found all across Hokkaido usually from April and October. Furano is a famous area because of its lavender fields. In May there are lupines and tulips. In June, there are blue salvia and poppies. Late June the lavender begins to bloom, and by mid July it reaches its peak. You can see sunflowers in August as well as cosmos, and from September to October the yellow mustard flowers and dahlias.
It's fun to look for wildflowers that bloom in the mountains, wetlands and highlands.
43.418617016929865, 142.42812009830934
43.418617016929865, 142.42812009830934
GPS: 43.418617016929865, 142.42812009830934
When to travel
Japan in January
The weather is generally cool, dry and sunny in many parts of the country. In the north, there is heavy snowfall, making for excellent skiing conditions.
Area: Nakafurano
Access: 7 minutes on foot from Lavender Batake Station
Address: 15 Kisenkita, Sorachi-gun, Nakafurano-cho, Hokkaido 071-0704
Opening Hours: 8:30am to 6:00pm in summer
Admission: Free
Parking lot: Free
Kamikawa Subprefecture
GPS
Click the button to get your position.
GPS Starting Point, For Example, Sapporo Station

GPS Location of Destination