Lake Shikotsu Ice Festival
16
Feb
2020
GPS: 42.771622692895534, 141.4042543115017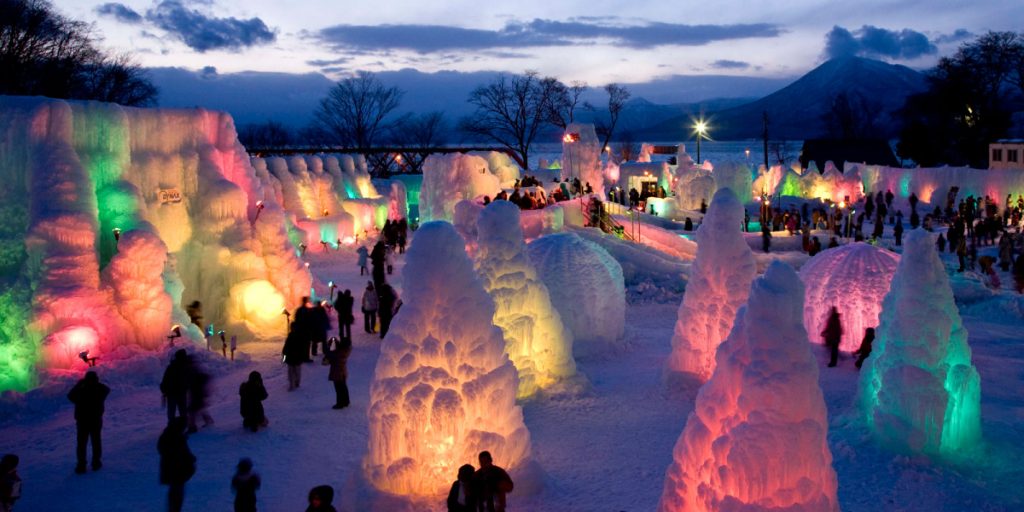 When: January to February.
2021: January 29th to February 23rd. 2020: January 24th to February 16th
---
Phone: 0123-23-8288 (Lake Shikotsu Festival Executive Festival)
42.771622692895534, 141.4042543115017
42.771622692895534, 141.4042543115017
GPS: 42.771622692895534, 141.4042543115017
---
Lake Shikotsu Evening Light-up Ice Festival
Experience a unique ice festival, strolling through the magical ice formations. Explore a sparkling ice cave and eat local treats while you're there too. Horse rides around the ice town are popular with children. From 6:30 pm on Saturdays and Sundays during the event period, they launch about 300 fireworks, as well as have Wadaiko drum performances.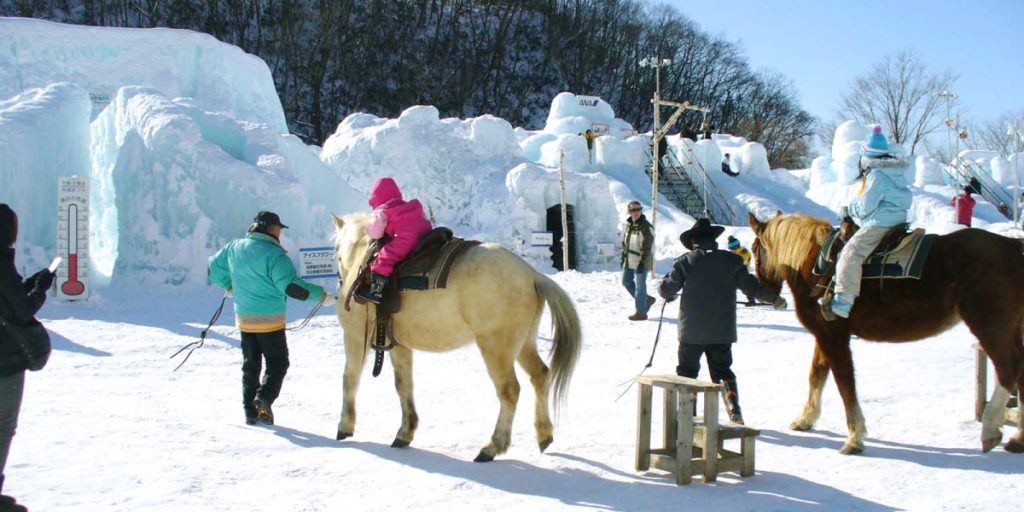 Area: Lake Shikotsu hot springs, Chitose city
40 minutes by car from New Chitose Airport
60 minutes by car from Sapporo city
Website: http://www.1000sai-chitose.or.jp/ (Japanese)
How To Get There
ADDRESS
Shikotsu-ko Dori, Shikotsukoonsen, Chitose-shi, Hokkaidō 066-0281
BY BUS
Chuo Buses run directly between New Chitose Airport and Lake Shikotsu approximately every three hours. The journey takes around an hour and costs ¥1,030.
BY CAR
The festival at Lake Shikotsu is about a 40-minute drive from New Chitose Airport (the main airport for Hokkaido), or around an hour to an hour and 10 minutes from Sapporo.
Winter
Rentals