Hill of Buddha
07
Aug
2021
GPS: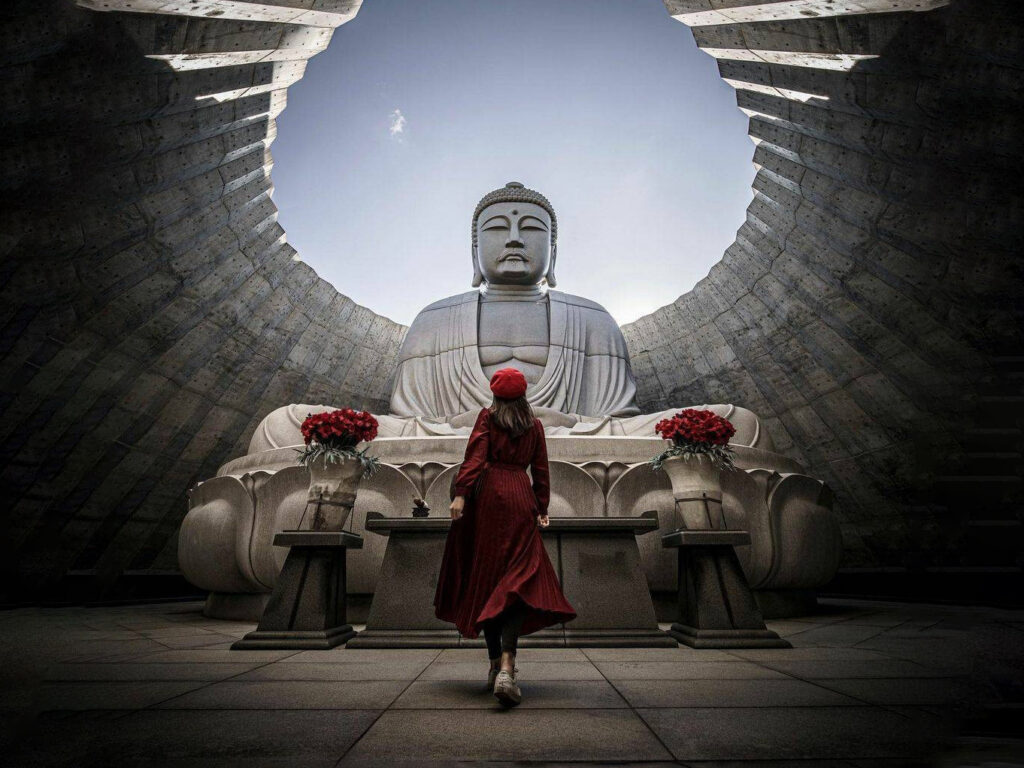 Phone: 011-592-1223 (Makomanai Takino Cemetery)
Address: Makomanai Takino Cemetery, Takino, 2, South Ward, Sapporo, Hokkaido 005-0862
Open: 9am to
Description
Architect: Tadao Ando
Built: December 2015
The Hill of the Buddha is a Buddhist shrine at Makomanai Takino Cemetery in Sapporo, Japan, designed by modernist architect Tadao Ando. The shrine features a 13.5 meter tall statue of the Buddha in an artificial hill covered with about 150,000 lavender plants.
There is a cafe nearby with free wifi.
Religious Tourism
Hot Springs in Hokkaido