Umizora no Haru
16
Sep
2021
GPS: 43.05567769064231, 141.35100851042287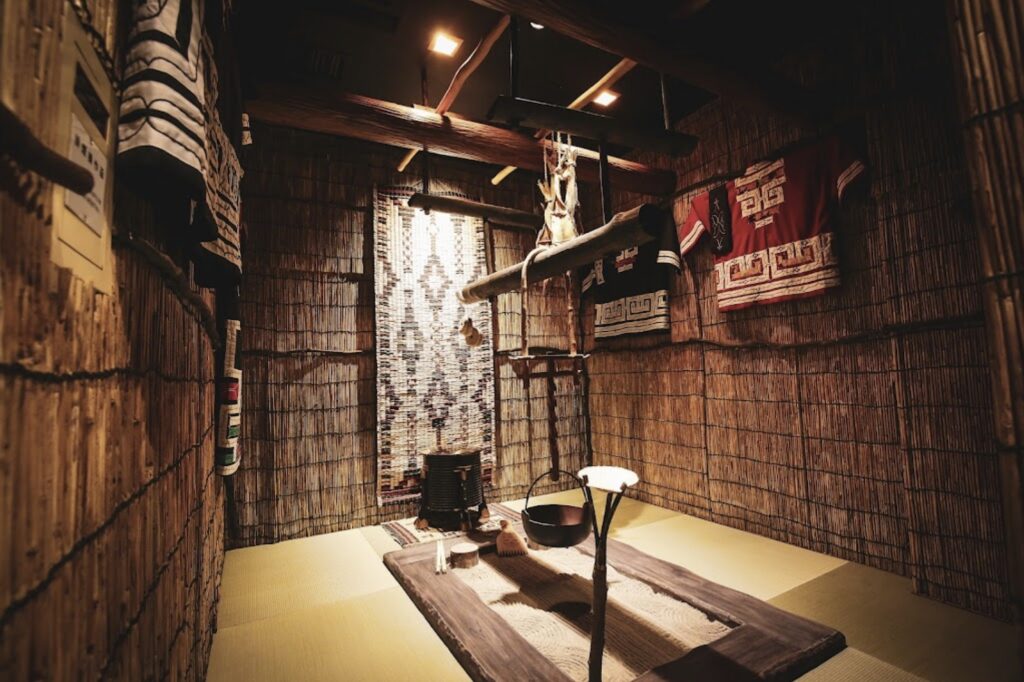 Phone: 011-231-6868
Address: B1F, F-45 Building, 8, South 4 West 5, Central Ward, Sapporo, Hokkaido 064-0804
Open: 5pm to 11:30pm (L.O. 11pm)
Closed: Sundays & Sometimes Other Days
43.05567769064231, 141.35100851042287
43.05567769064231, 141.35100851042287
GPS: 43.05567769064231, 141.35100851042287
This is an izakaya with private rooms and an Ainu chise.
The word chise means house or home in the Ainu language. These homes were usually built in a Yosemune-zukuri style (a square or rectangular building). The buildings varied according to geographical and climatic conditions. Bamboo leaves, wild grasses, thatch, reed grass and tree bark were used for roofing and the walls, which were tied with grapevines or tree bark. Chestnut, Japanese Judas tree or Amur maackia were mainly used for the supporting pillars, which were used without foundation stones. A chise has three windows; the one in the back is called rorun-puyar (god's window), through which the gods entered. The one on the right is for letting in light, and the one near the entrance is for cooking ventilation. The orientation of the houses in a kotan (village) is identical. In most of the cases, houses are oriented from east to west with the god's window facing the east. A chise was 33 to 99 square meters in area. It was a warm and comfortable home. — Source: The Nippon-Kichi
チセのある個室居酒屋 海空のハル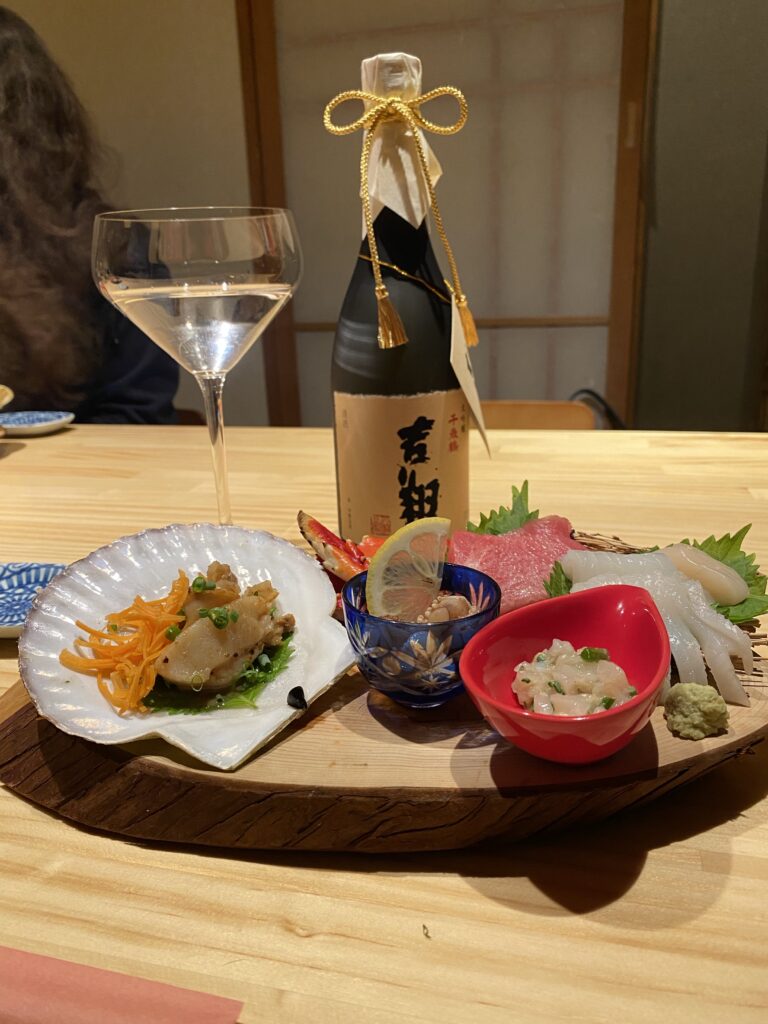 Other Places of Interest (Ainu)
Around Susukino
GPS
Click the button to get your position.
GPS Starting Point, For Example, Sapporo Station

GPS Location of Destination