Agora Sapporo
Dessert, Dinner, English Post, Food, Gourmet, Hokkaido, Ishikari Subprefecture, Italian Food, Lunch, Non-smoking, Pasta, Salads, Sapporo, Wine
25
Jul
2018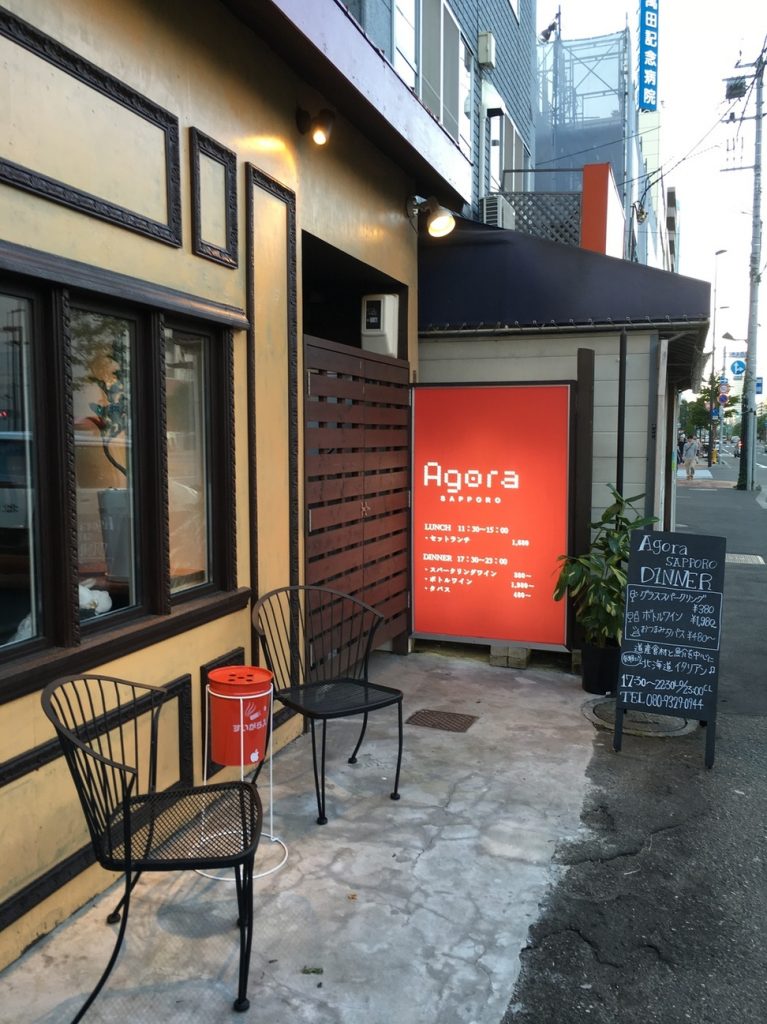 Phone: 050-5592-1195
Address: 9-5, South 1 West 1, Central Ward, Sapporo
Near the Souseigawa Park
Hours: 11:30 am – 3:00 pm; 5:30 pm – 11:00 pm
Closed: Sunday and national holidays.
---
It's a popular Italian restaurant with many types of food. It's best to make a reservation before going here.
Non-smoking only.
There is no seating charge during lunch time but there is a seating charge during the night.
Each month the set lunch changes and it's about ¥1800.
With the set lunch you will get a starter, salad, main meal, drink and dessert.