Naka Toya Campsite
17
Aug
2021
GPS: 42.61199168244295, 140.91711769419092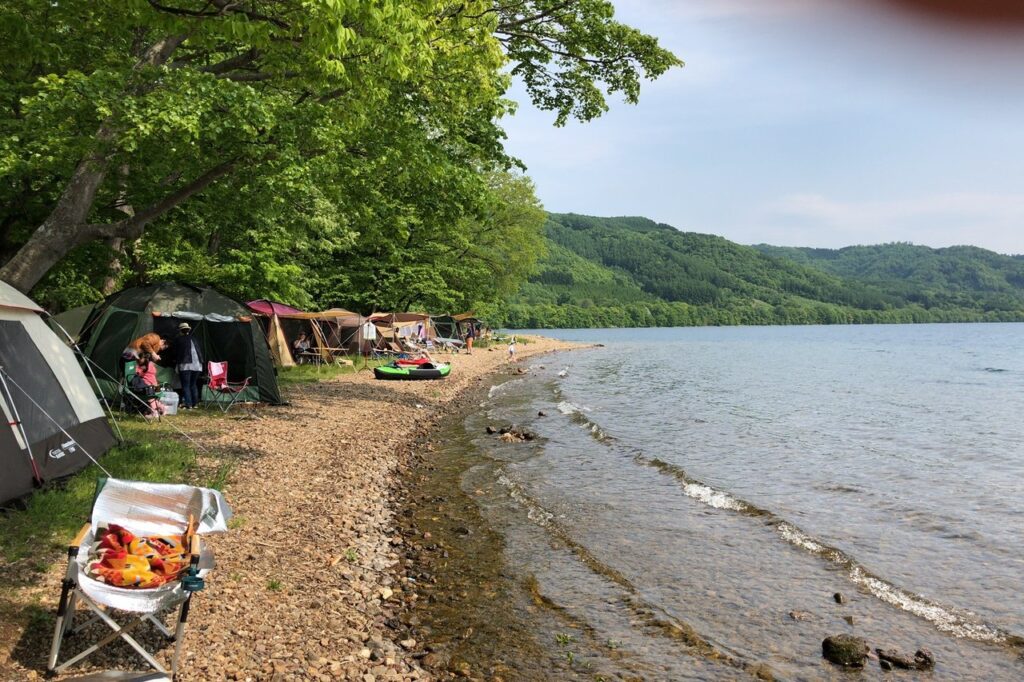 Phone: 0142-66-3131
Address: Nakatoya, Sobetsu Town, Usu District, Hokkaido 052-0105
Office Hours: 10am to 5pm
URL: https://sobetsu-kanko.com/en/onsen/nakatoyacamp
42.61199168244295, 140.91711769419092
42.61199168244295, 140.91711769419092
GPS: 42.61199168244295, 140.91711769419092
Name
Naka-Toya Campsite
Address
30-11, Nakatoya, Sobetsu-cho, Usu-gun, Hokkaido 052-0105
TEL
Naka-Toya Campsite: 0142-66-3131
Business Hours
◆Lodging: Check-in 10am / Check-out (Next Day) 2pm ◆Summer vacation only: Check-in 9am ◆ Day Opening times 10am to 5pm
Open from April 28th to October 14th (always open during season)
Fees
Fee for 1 Night: Adults 450 yen, Children 340 yen
Fee for 1 Day: Adults 230 yen, Children 130 yen
Camping Cars: 300 yen

Naka-Toya Onsen (Hot Spring) Kimundo-no-ie:
Adult 420 yen, Child 140 yen, Infant 70 yen
Notes
– Facilities: running water, simple kitchen for preparing coal grilling, toilets, vending machines, small store
– Caution: this campsite is part of the National Park. Please refrain from starting fires wood. (Fires are only allowed in the certified bonfire stands)
– Pets are only allowed in the area for camping car usage. No reservation needed.
– No smoking in all areas of the center house "Kimundo-no-ie".
Iburi Subprefecture
GPS
Click the button to get your position.
GPS Starting Point, For Example, Sapporo Station

GPS Location of Destination